VoIP Intelligent Services
Technology that supports your relationships
Having consistent and reliable communication between your company and customers is a must. Any downtime, lag in service, or dropped calls are damaging to your relationships, and by extension, your bottom line. Safeguard the reliability of your communication and bolster their performance with VoIP services tailored by TTMP to provide the best in digital communications.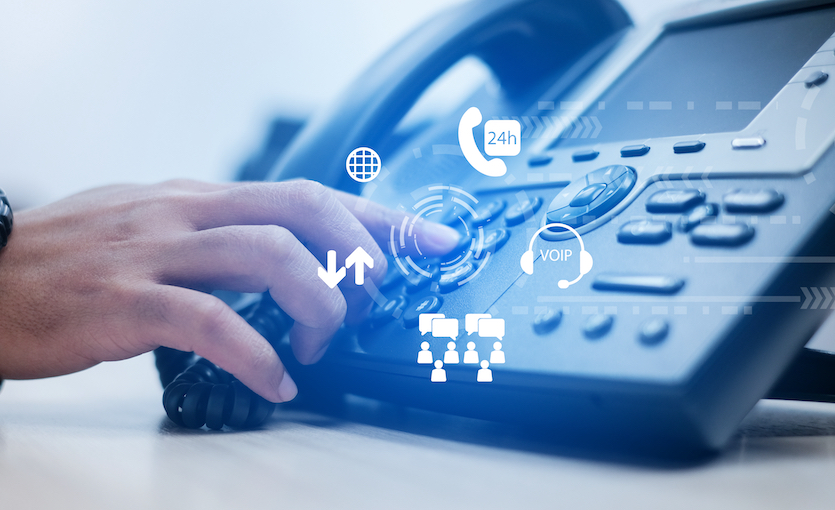 Professional VoIP Services
Today's VoIP services have evolved from simple voice-over IP to combine the full roster of digital communications: voice, video, chat, and more. We will help you define the best communications solution to meet your customer's needs and business demands.
Managed VoIP Services
VoIP is increasingly complex now that it incorporates the cloud, AI, and CX. Combine this technical complexity with today's varied working environments, and having reliable VoIP to support in-house and remote work is even more critical. Our VoIP Intelligent Service experts have you covered from design and deployment to ongoing support and management. Our managed services will help your communications run more efficiently, saving time and operational costs. Expert technicians aim to strike the right balance in personalizing your VoIP systems so it is easy to implement, use, and manage. Select from customized VoIP services, from release management to fully managed VoIP services. Contact us to discuss implementing VoIP for your business.
VoIP Training & Support Services
TTMP will support you through your VoIP training. Tailor-made, in-depth training gives you a complete understanding of your VoIP solutions. Go for online or in-person training while achieving certification in your specialized area. We can also provide ongoing support services if you prefer. All options deliver continuous, comprehensive, cost-effective support to help ensure maximum system performance, reliability, and availability of your communications. Bring TTMP's expertise to your team to make using and managing VoIP that much easier.